About Us
The idea for VapinUSA was first thought of in Fall 2012, three cousins were walking on the beach and decided to quit smoking cigarettes and found vaping as a great option and wanted to share their discovery with their local community. VapinUSA is a family owned and operated business from Green Bay, Wisconsin. Our first store location was open in June 2013 on Main Street in Green Bay. Following our humble beginnings VapinUSA has grown to 8 retail locations along the Eastern half of Wisconsin. The company has two locations in Green Bay (East & West), two locations in Sheboygan (North & South), one location in Marinette, two locations in the Fox Valley (Appleton & Neenah), and one location in Milwaukee.
VapinUSA was founded on two core principles; help people quit smoking cigarettes and provide the best customer experience while doing so. From the moment you walk through our doors you know you didn't walk into just any vape shop. Our professional retail settings set a clean, comfortable atmosphere for shopping, or just asking questions. We have knowledgeable staff on hand ready to assist you with any vape related needs. Our customers come first at VapinUSA, and we as a company exist to service those needs. We have continued to focus on our customers' needs by being the first Vape Shop within the state to offer a drive through. Recently we have expanded to allow customers to order online and pick up your order from the store. VapinUSA has been involved in our local communities sponsoring events, holding conventions, social media events, radio remotes, ticket giveaways, and more over the last 10 years. We always welcome the opportunity to give back and support the community.
VapinUSA offers a wide selection of products from mods, liquids, disposables, batteries, CBD, delta 8, pod devices, and accessories. We carry a wide variety of the top brands in the industry with proven quality and reasonable prices. Our rewards program is one of the best in the industry providing more value for all customers. To date we have had over $4 million in rewards redeemed by our customers. We cater to all levels of vaping from current smokers looking to quit, to the veteran users who have been around since the industry beginnings. Look us up, take the drive, and visit one of our stores today. Or better yet, take a road trip and visit them all!
Find Us
Check our stores on a map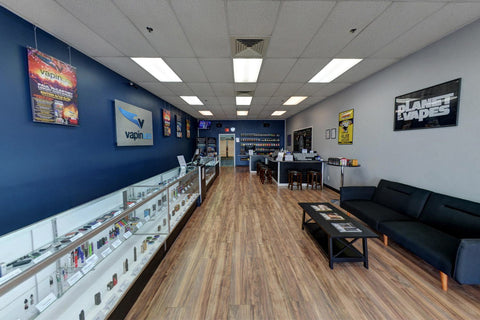 1025 Mutual Way
Appleton, WI 54913
(920) 815-3749
Store Hours
Mon-Sat: 9am - 8pm
Sun: 10am - 5pm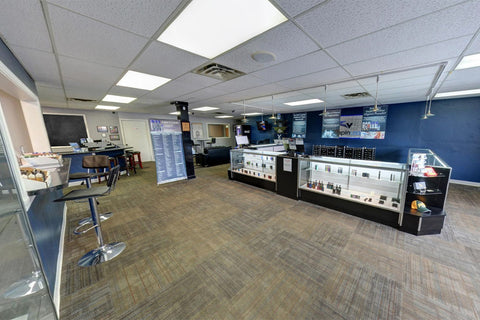 2255 S. Oneida St.
Green Bay, WI 54304
(920) 405-0505
Store Hours
Mon-Sat: 9am - 8pm
Sun: 10am - 5pm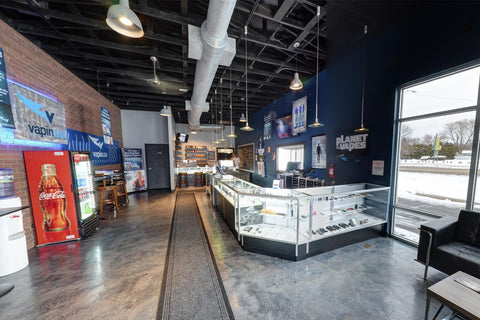 1960 Main St.
Green Bay, WI 54302
(920) 544-0397
Store Hours
Mon-Sat: 9am - 8pm
Sun: 10am - 5pm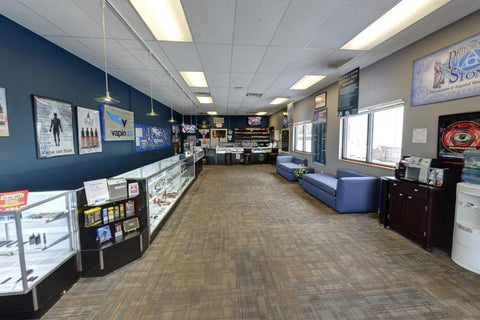 2003 Marinette Ave.
Marinette, WI 54143
(715) 330-5538
Store Hours
Mon-Sat: 9am - 8pm
Sun: 10am - 5pm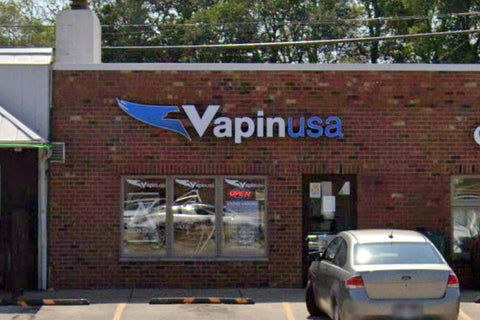 257 E Hampton Rd.
Milwaukee, WI 53217
(414) 539-3527
Store Hours
Mon-Thurs: 10am - 8pm
Fri-Sat: 10am - 10pm
Sun: 10am - 5pm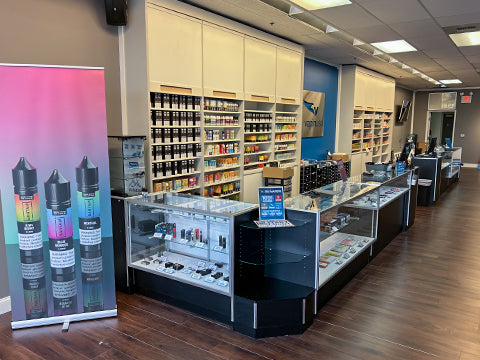 681 South Green Bay Rd.
Neenah, WI 54956
(920) 215-3188
Store Hours
Mon-Sat: 9am - 8pm
Sun: 10am - 5pm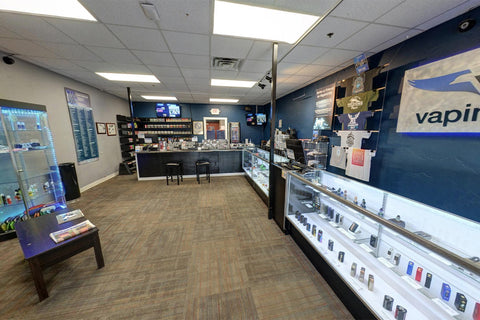 2629 Calumet Dr.
Sheboygan, WI 53083
(920) 783-6222
Store Hours
Mon-Sat: 9am - 8pm
Sun: 10am - 5pm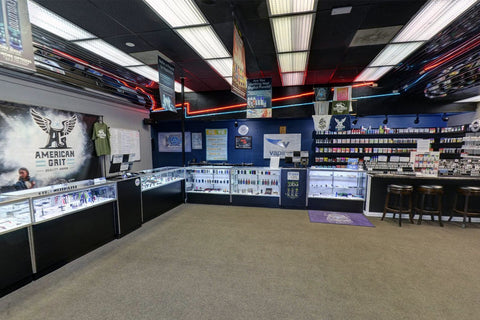 2123 S. Business Dr.
Sheboygan, WI 53081
(920) 783-6559
Store Hours
Mon-Sat: 9am - 8pm
Sun: 10am - 5pm