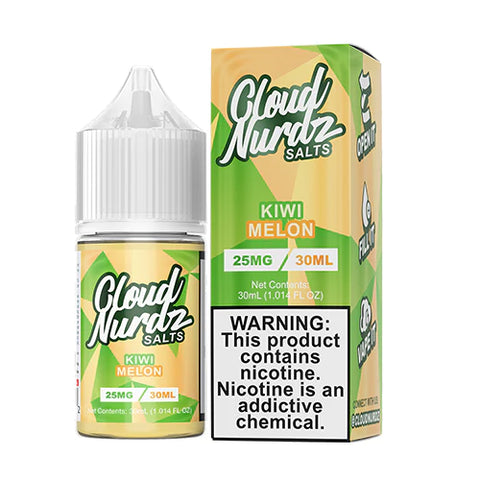 Cloud Nurdz
Cloud Nurdz Salts - Kiwi Melon - 30ml
Checking local availability
Kiwi Melon by Cloud Nurdz E-Liquids takes fresh kiwi, ripe melon and blended them together to make this ADV god like mix of tropical fruit juice that is sure to please.
With each puff of Kiwi Melon, your mouth will be flooded with savory fruit flavor. A rush of ripe kiwis smothers your taste buds with authentic flavor. On the exhale juicy mix of melon flavors give the perfect ending to this fresh tropical eliquid.
Kiwi Melon by Cloud Nurdz truly is a delicious blend that won't leave you disappointed!