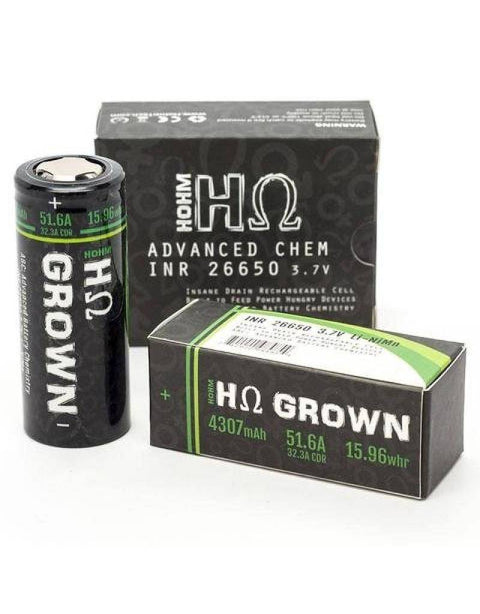 Hohm Tech
Hohm Tech Hohm Grown 26650 - 4307mAh 51.6A - Battery
Checking local availability
Product Features:
Size: 26650
Type: Lithium-ion
Capacity: 4307mAh
Max Continuous Discharge: 30A
Continuous Max Charger Current: 4.3A
Standard Voltage: 3.7V
Cut-Off Voltage: 2.5V
Top: Flat
Safety Information:
Do not overcharge or over-discharge the battery.
Do not expose to direct heat or store in a high heat environment.
Do not store batteries together unprotected.
Do not short circuit battery.