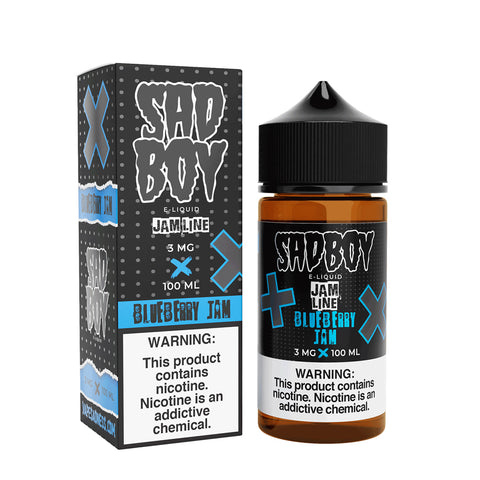 Philly Vape Society
Sadboy - Blueberry Jam - 100ml
Checking local availability
Blueberry Jam Cookie by Sadboy E-Liquid combines freshly baked cookies filled and topped with a generous helping of blueberry jam to round out the delectable flavors.
Bottle Type: 100ml Plastic Bottle with Child-Resistant Cap
PG/VG Ration: 30%PG/ 70%VG
Available in 0, 3 and 6 milligrams of nicotine.
CALIFORNIA PROPOSITION 65 - Warning: This product contains nicotine, a chemical known to the state of California to cause birth defects or other reproductive harm.

This product contains nicotine