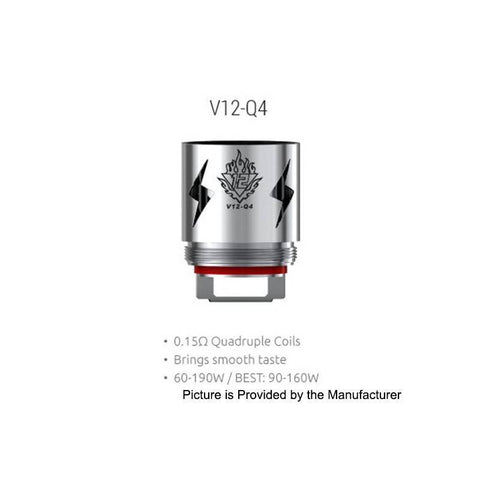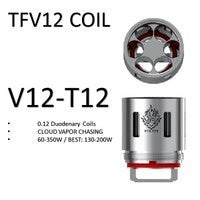 Smok Tech
SMOK - TFV12 Replacement Coils - 3 Pack
Checking local availability
PRODUCT DESCRIPTION
Replacement Coils for the SMOK TFV12 Tank. The SMOK TFV12 Replacement Coils are unmatched performance atomizer cores introduced with the supreme TFV12 Cloud Beast King Tank. Designed for high-powered configurations, SMOK TFV12 Replacement Coils offers undisputed vapor production potential for a memorable vaping experience.
Coil Specifications:
Multiple Coil Atomizers

Large Vapor Productions meant for High Wattage

100% Organic Cotton Wick
Options and Wattage compatibility:
V12-Q4 0.15ohm : 60W - 190W (Best: 90W - 160W)

V12-T12 0.12ohm : 60W - 350W (Best: 130W - 200W)
Price is for one pack.